TODAY'S FEATURED DEAL!
Retro Light Up 13 Bulb Christmas Bulb Necklace Flashing LED Necklace - Order 12 or more for only $4.99 each! Don't be fooled by cheapo imitations, these are the good ones and a TON of FUN! SHIPS FREE!
Yes, we realize our prices seem too good to be true, but they are! We've been at this for over 10 years and our prices just keep getting better!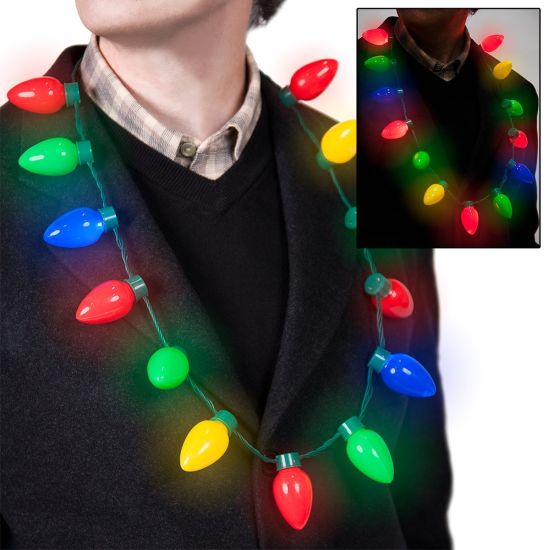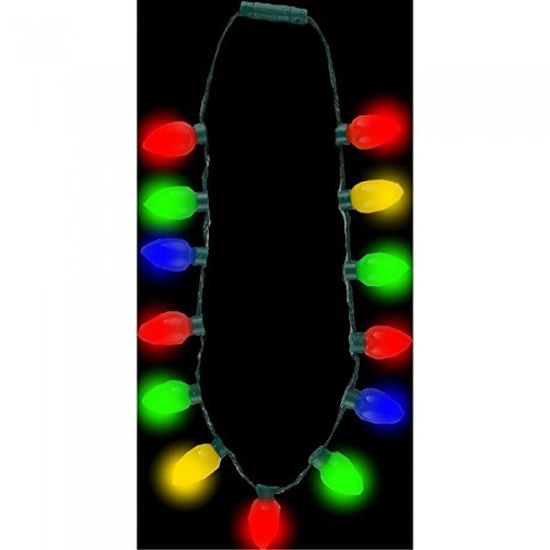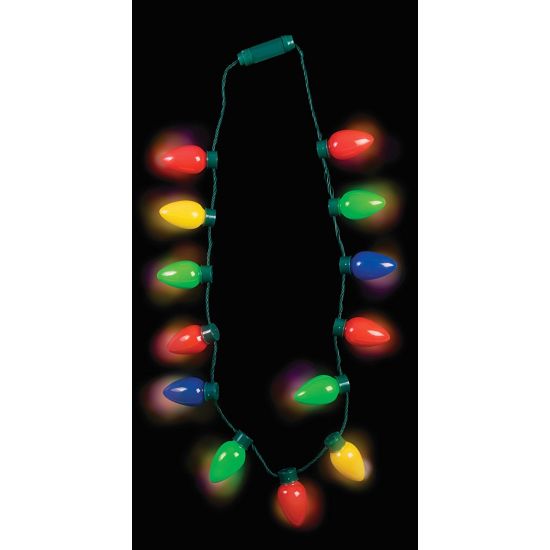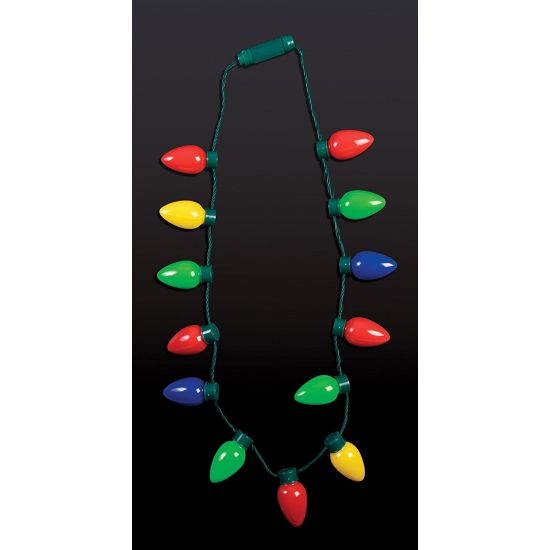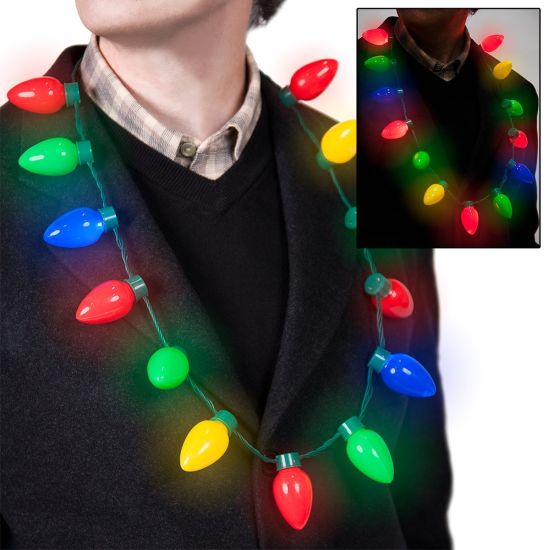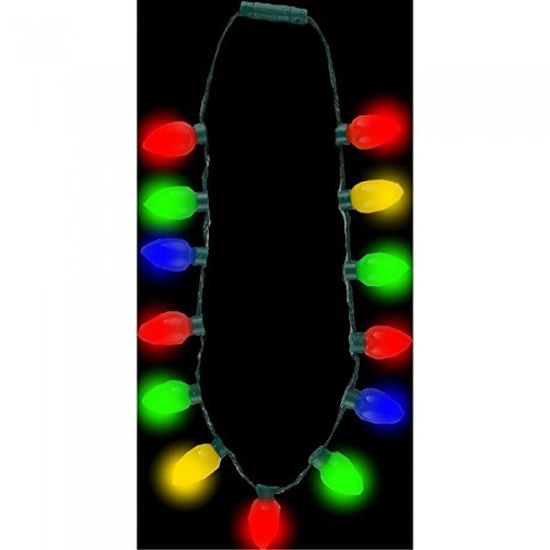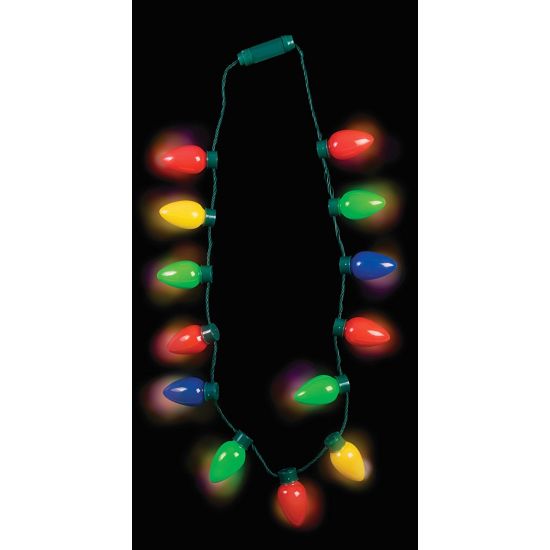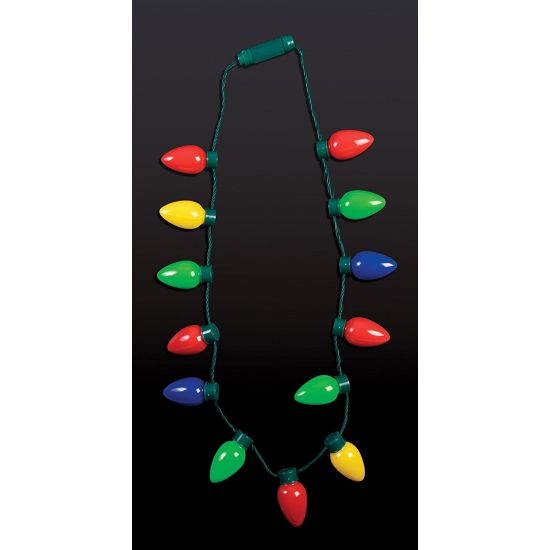 Product Description
Yes it's early, but get them and just don't break them out until you are ready for the season! Folks, these are SO MUCH FUN! Cheesy...yes, but FUN! We had these at our Christmas party at the office last year and when we went out to the bar and this small little addition to our necks made the place light up... in multiple ways. I also took these to "family and friends Christmases" and they were a huge hit there too.
Complete your Christmas party look with this light-up necklace
Multicolored festive bulbs
Mini colorful LEDs
Great for kids or adults
A fun stocking stuffer or party game prize
TEXT SECRET TO 88108
FOR A FREE GRAB BAG!