SECRET DEAL - 10 Pack of Duke's Hot & Spicy Smoked Tall Boy Sausages - These are $2.50 each in stores, you're getting them for 69 cents! Order 6 or more for only $4.90 per 10-pack, only 49 cents per stick! SHIPS IMMEDIATELY!
Yes, we realize our prices seem too good to be true, but they are! We've been at this for over 10 years and our prices just keep getting better!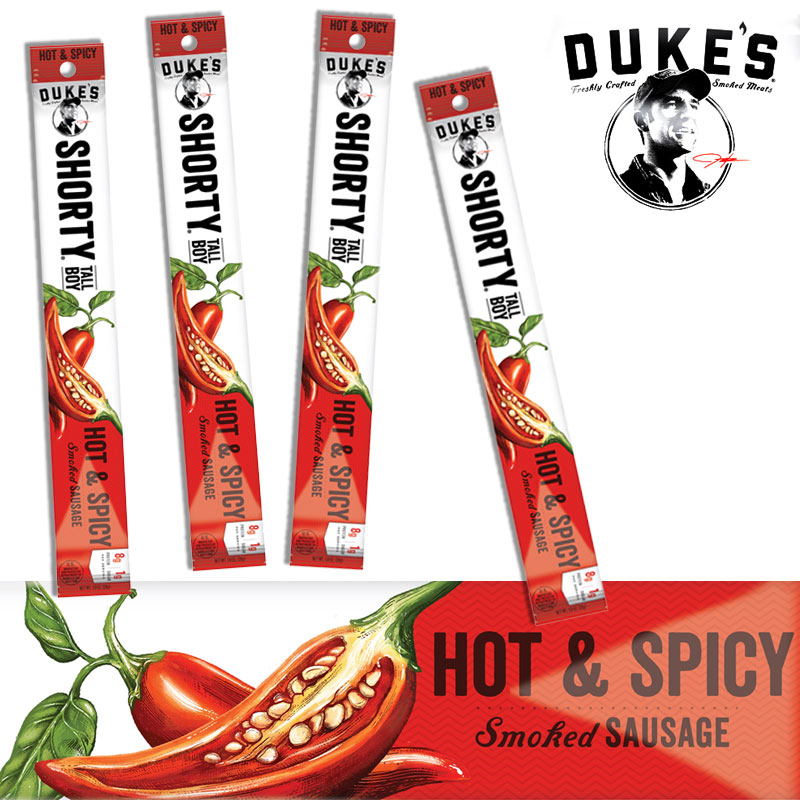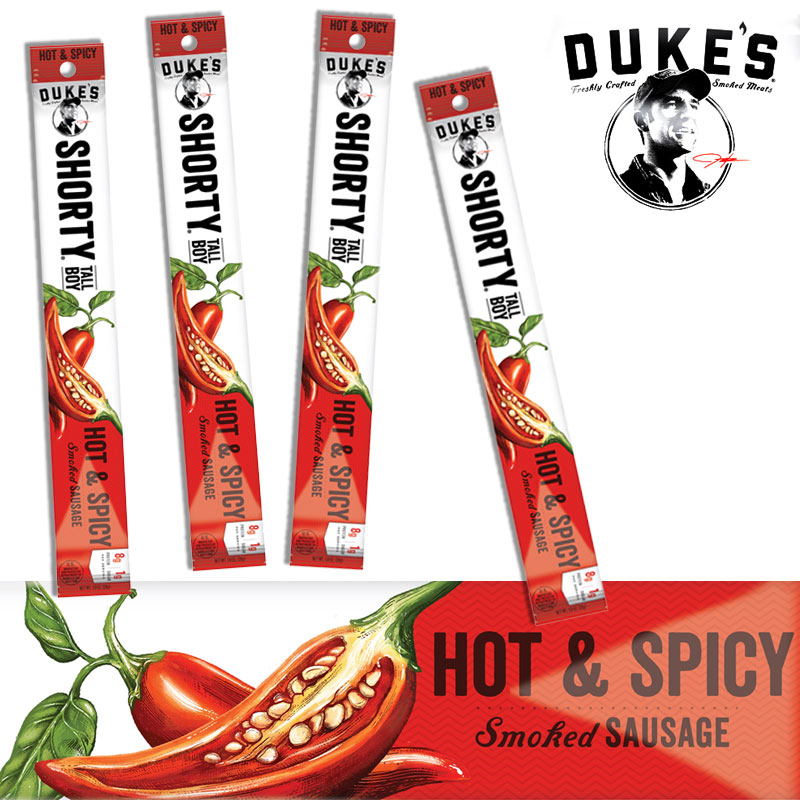 Product Description
Dukes Shorty Smoked Sausages are delicious, snack-sized sausages freshly crafted with real, whole ingredients not a lot of sugar. We use diced red and green Serrano peppers for our Hot & Spicy Smoked Shorty Sausages because their natural oils add a flavorful heat that reminds us for freshly-made salsa a flavor you cant get with just dried pepper powder. Made with fresh, never-frozen pork, this delicious gluten-free meat snack contain 7g protein and 1g sugar per serving. So goodbye, tough jerky. Adios, mushy meat sticks. See ya never, sugary nutrition bars. Its time to get your Shorty on!
Product Features
Contains ten individually wrapped 1.0-oz. sticks of Duke's Hot & Spicy Smoked Shorty Sausages
Hot and spicy sausages with 7 g protein and 1 g sugar per serving
Fresh, never frozen pork that has never been given added growth hormones
Made with fresh-diced red and green serranos for a delightfully flavorful heat
Slow-smoked with a cherry and hickory wood blend; pairs perfectly with the peppery sausage kick
Best by 2/22/19
10 Pack
TEXT SECRET TO 88108
FOR A FREE GRAB BAG!