FLASH SALE - 100 Piece First Aid Kit Stored in a Waterproof Red Dry Sack - Includes many essentials for treating injuries and preventing infection of wounds - Includes Alcohol Wipes, Bandages, Gloves, Emergency Blanket, and much more - Need to load up for each car, office, home etc? Order 6 or more and SHIPPING IS FREE! -BONUS: GRAB YOUR PHONE AND TXT THE WORD SECRET TO 88108 FOR ACCESS TO OUR SECRET DEALS!
Yes, we realize our prices seem too good to be true, but they are! We've been at this for over 10 years and our prices just keep getting better!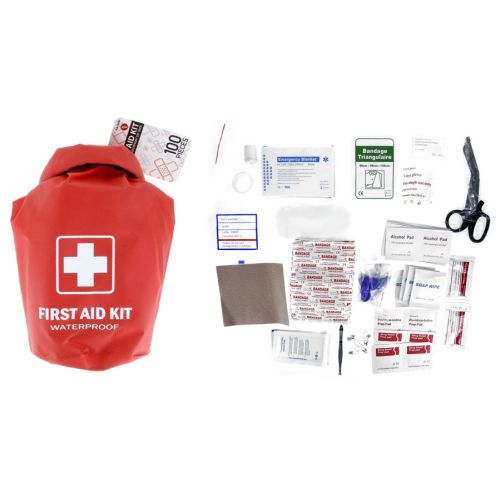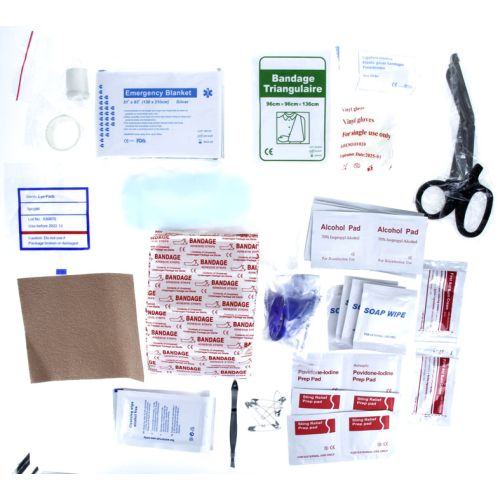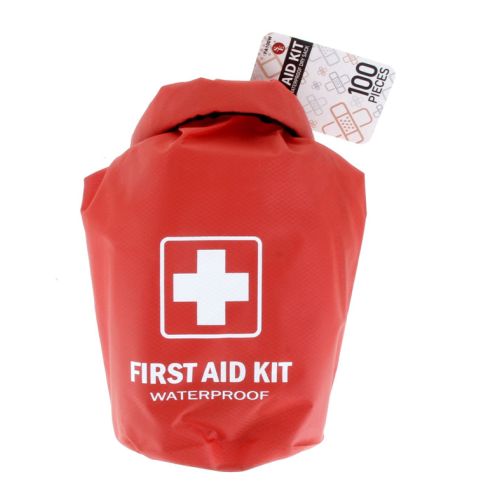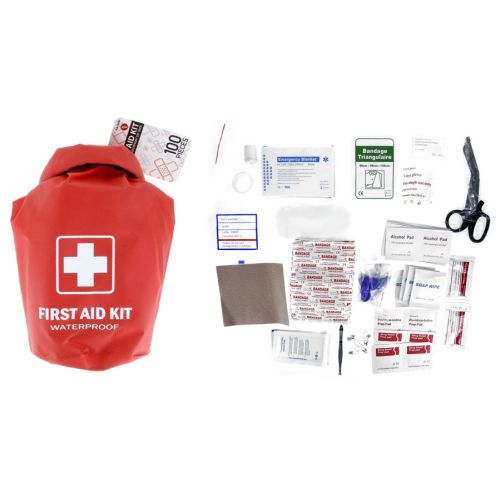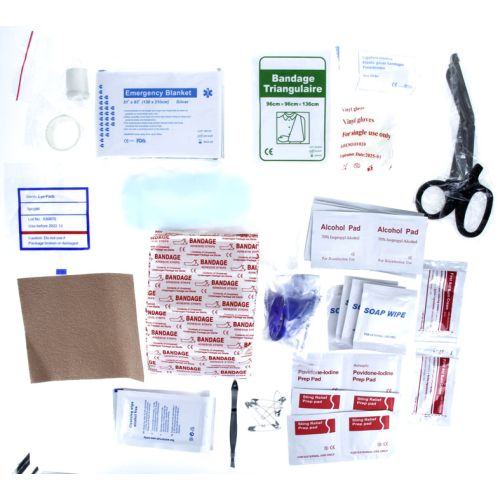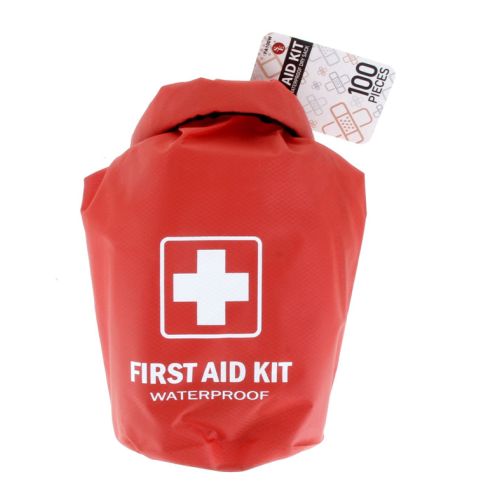 Product Description
100 Pc First Aid Kit in a Waterproof Red Bag. The items in the kit are for treating minor cuts and wounds.
Clean
- 10 Alcohol Wipes
- 4 Sting Relief Wipes
- Cleaning Wipes
- Soap Wipes
- Iodine Prep Pad
- Cotton Swabs
Protect
- 20 Medium Bandages
- 15 Large Bandages
- 5 Mini Bandages
- 5 Circular Bandages
- 1 Butterfly Bandage
- 1 Elastic Gauze Bandage
- 1 Moleskin Sheet
- 1 Eye Pad
- 2 Burn Gels
- 1 Emergency Blanket
- 1 Fever Cooling Patch
Tools
- 6 Safety pins
- 1 Pair of Gloves
- 1 CPR Mask
- 1 Tweezer
- 1 Medical Tape
- 1 EMT Scissor
- 1 TPE Tourniquet
Waterproof Bag
Deals you might have missed...
Want access to SECRET DEALS?
Txt SECRET to 88108 Number of messages depends on activity. Txt and data rates may apply.
Txt STOP to cancel and HELP for help. Support at [email protected]
See terms and privacy for further information.