(YOU WILL LOVE THIS SET! I can't stress enough how good of a deal this is, as the quality is outstanding! Grab for yourself & a gift!) - Ultimate Cave Tools Barbecue Grill Tools Set - YOU GET ALL OF THIS: 3 Piece Stainless Steel BBQ Tool Set, Barbecue Grill Light And a Pair of Cave Tools Meat Claws - These are all EXTREMELY high quality and each in retail boxes so you can keep / gift them all as a set or split them up. All three items have thousands of 5-star reviews on amazon and sell for the following prices: 3-Piece Stainless Tool Set: $23, Grill Light: $22, Meat Claws: $13, for a total of $58, but you're getting EVERYTHING for $24.99! - Order 2 or more sets and SHIPPING IS FREE!
Yes, we realize our prices seem too good to be true, but they are! We've been at this for over 10 years and our prices just keep getting better!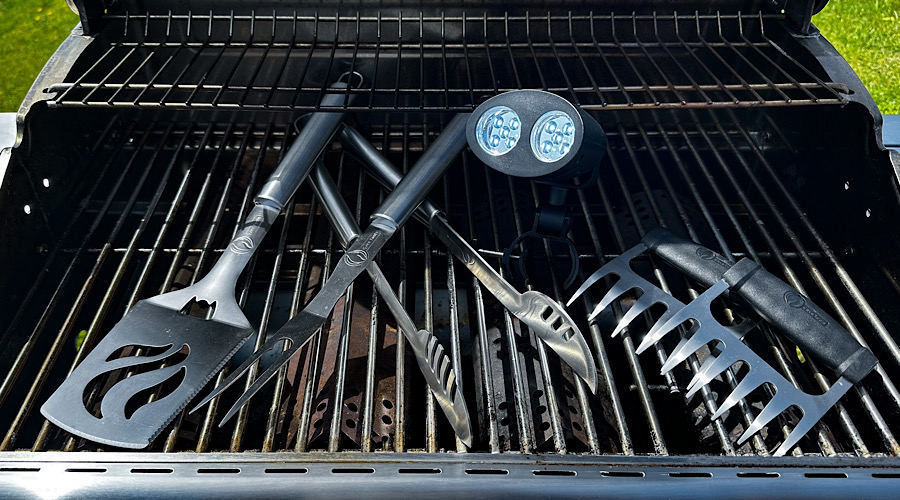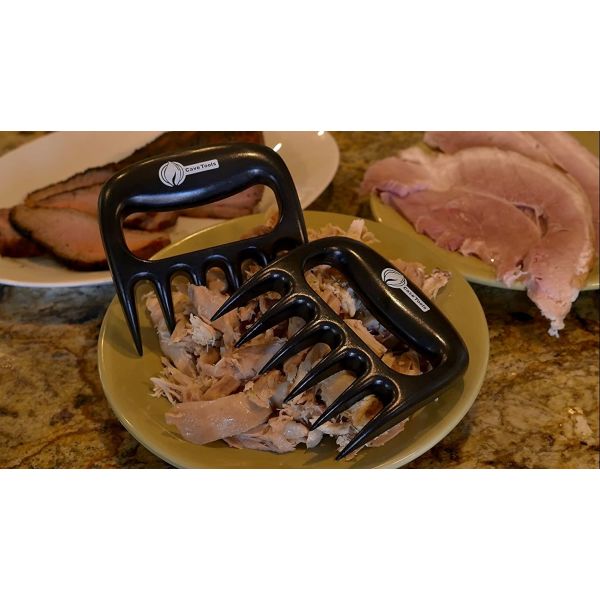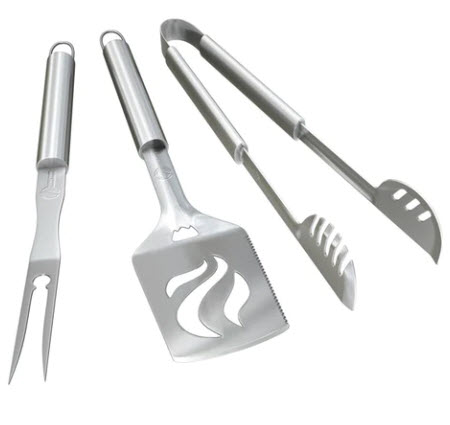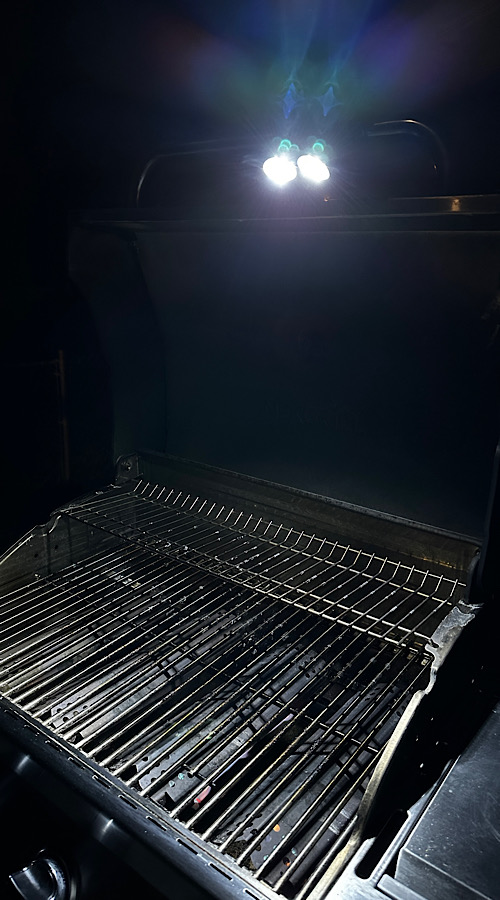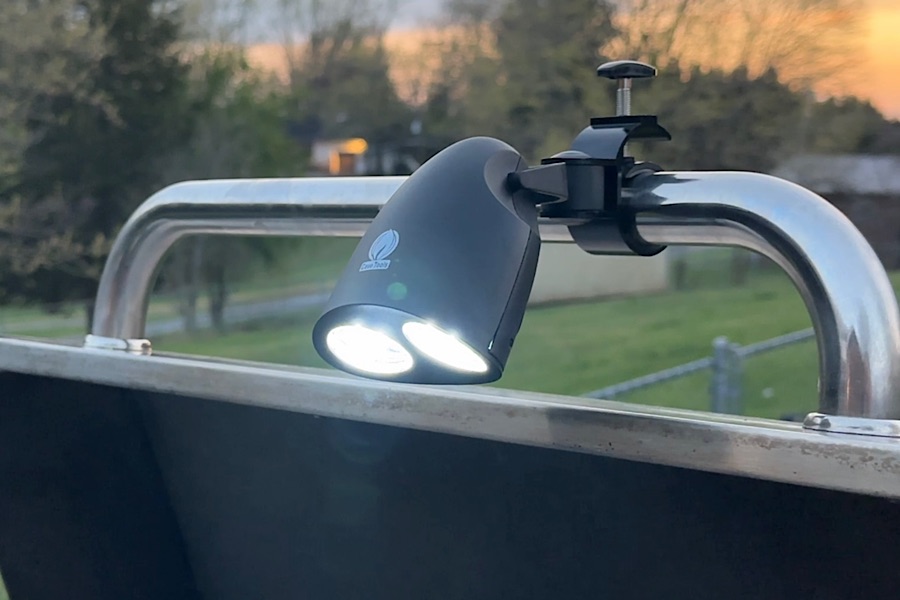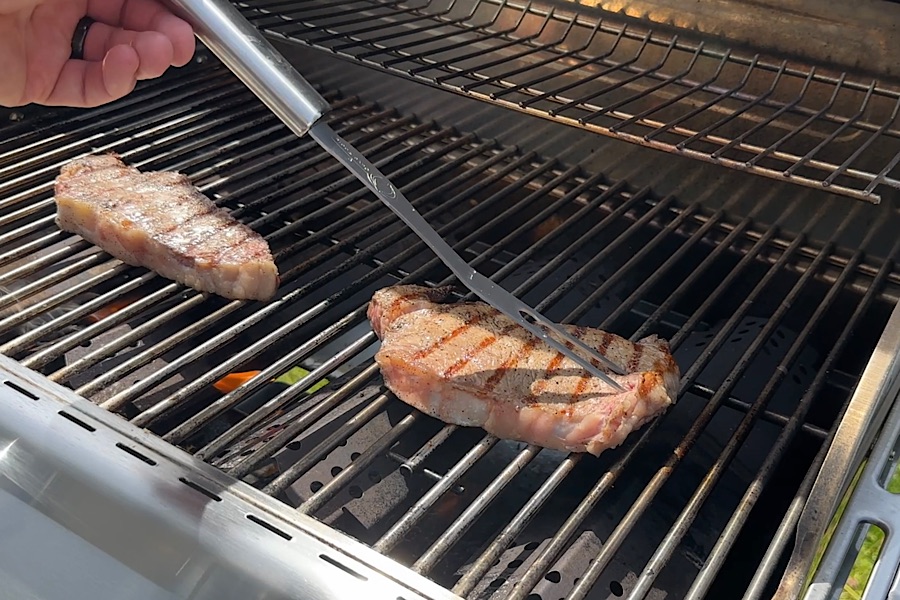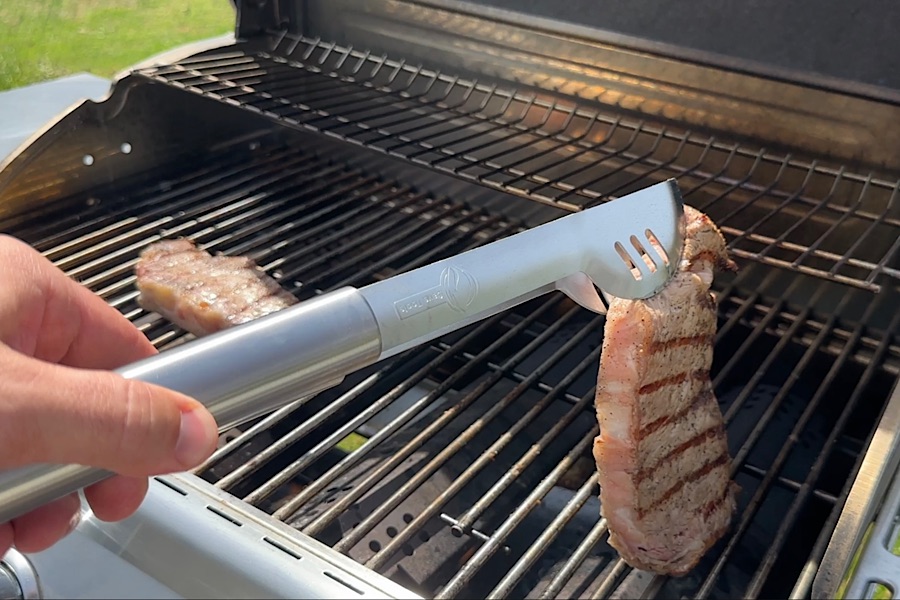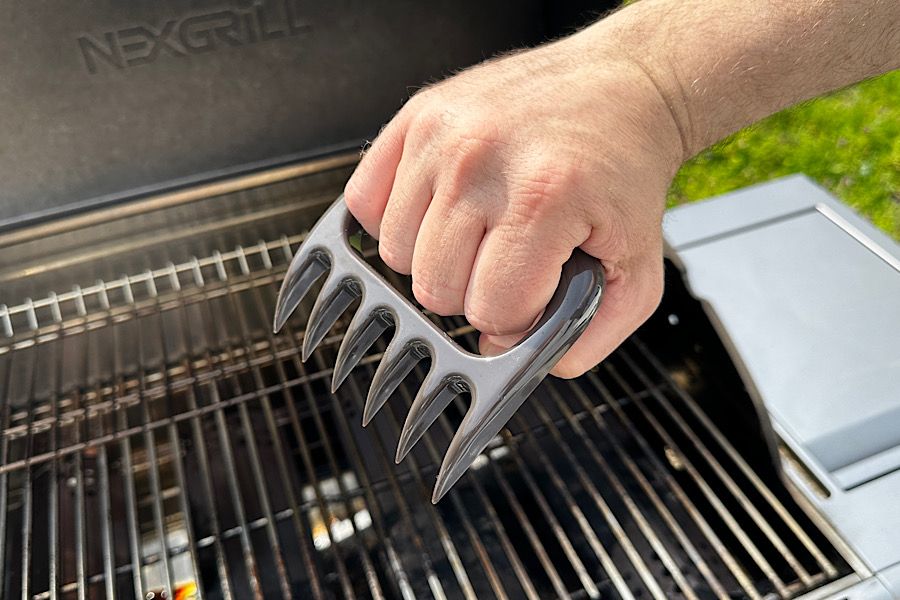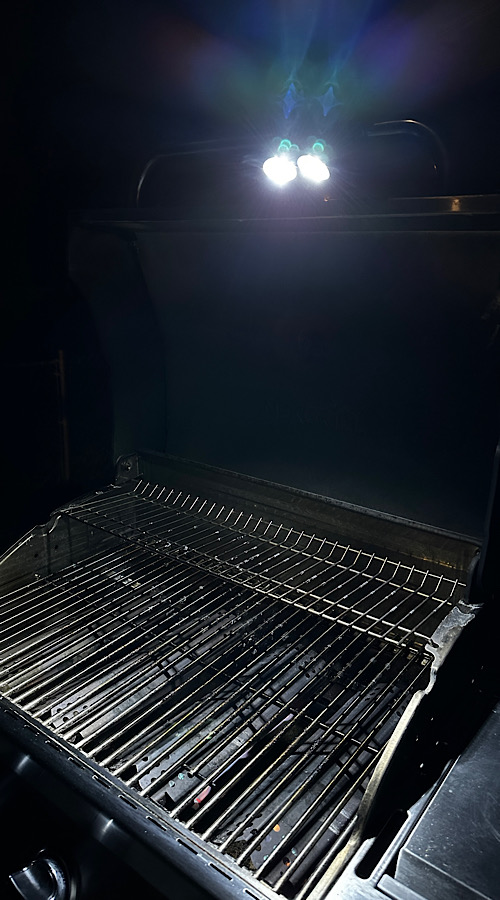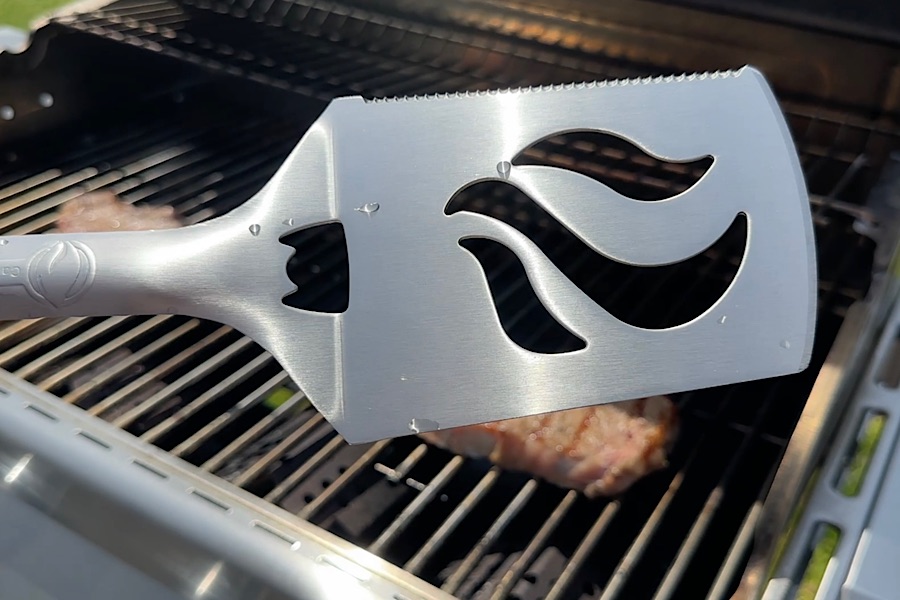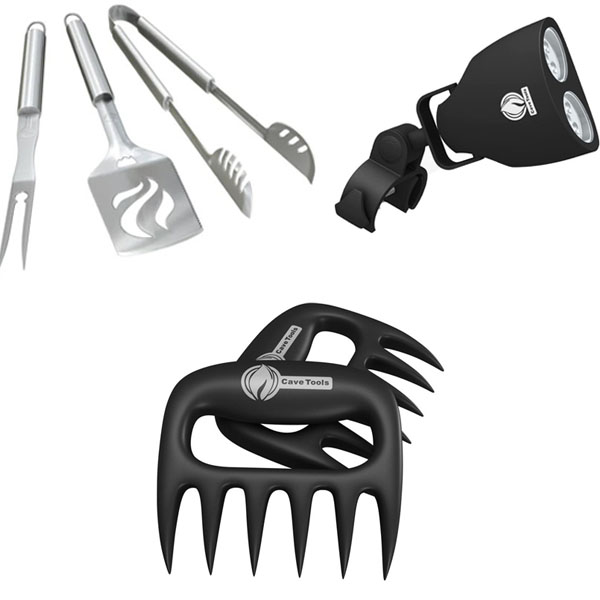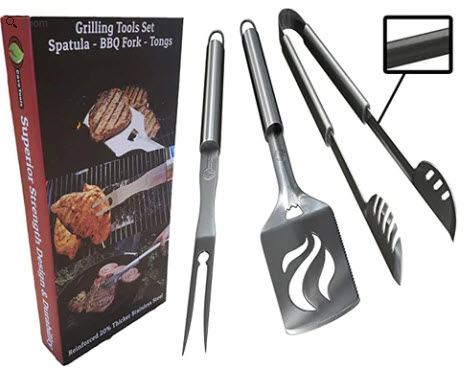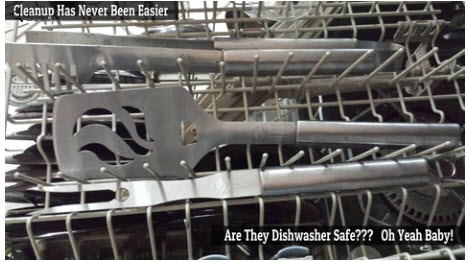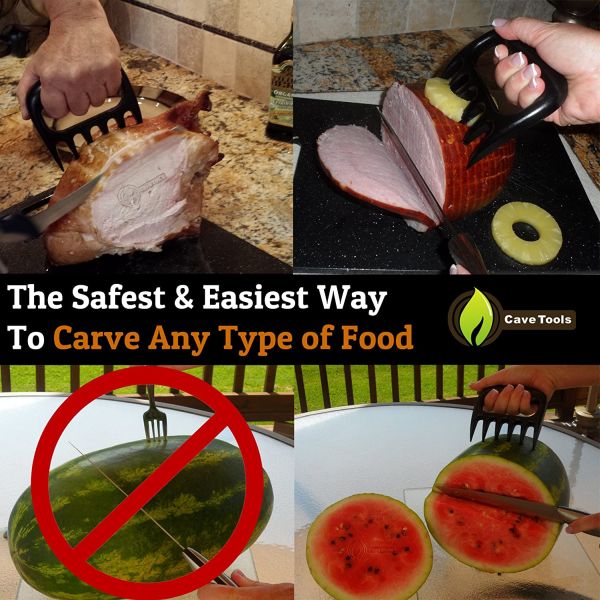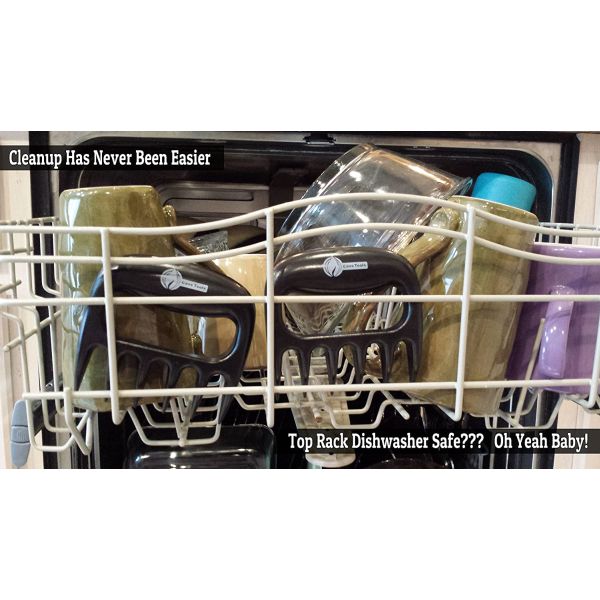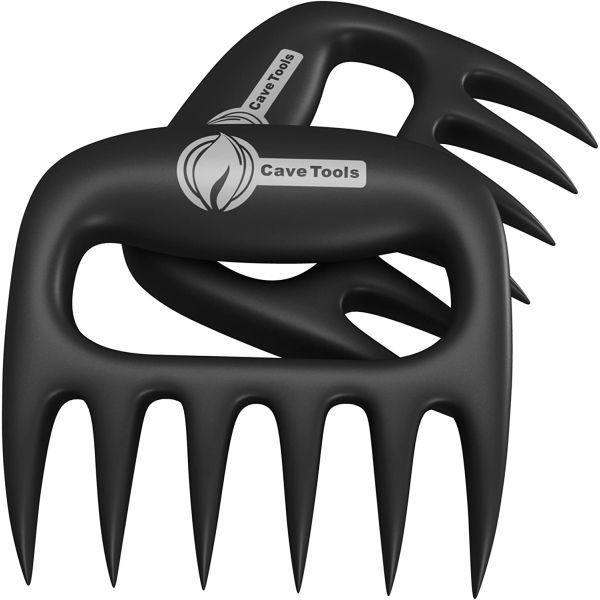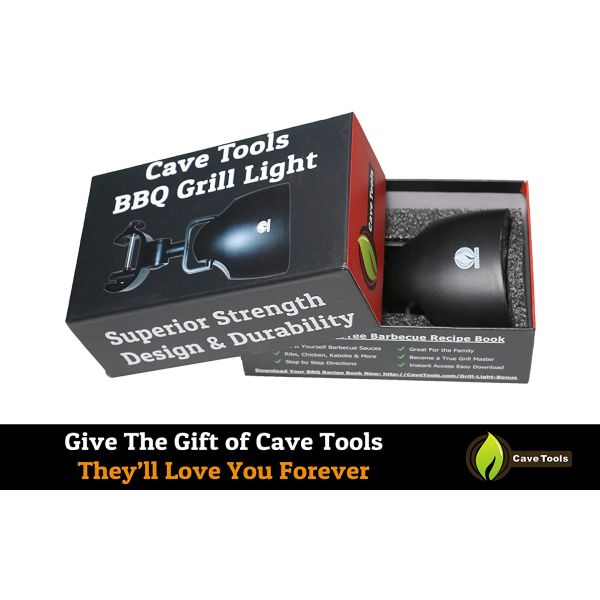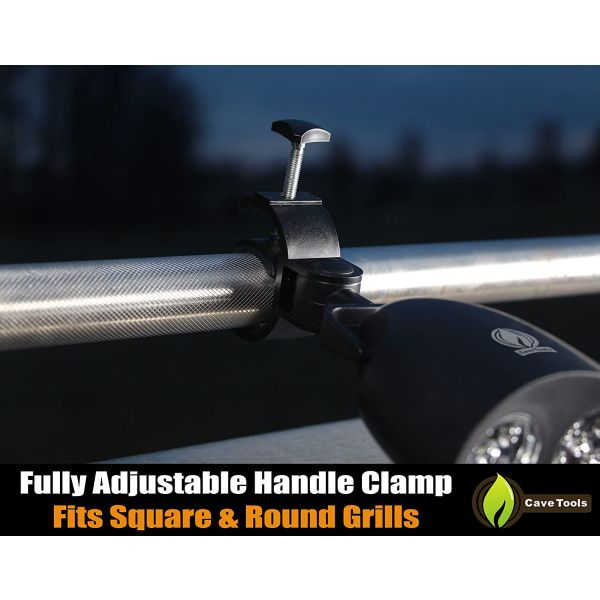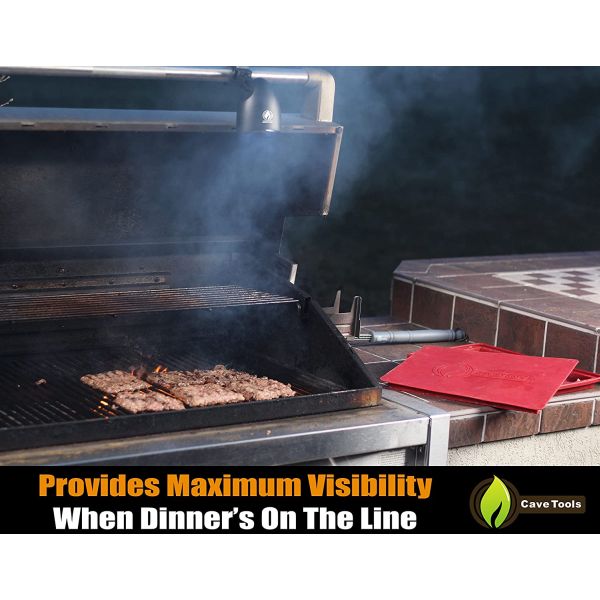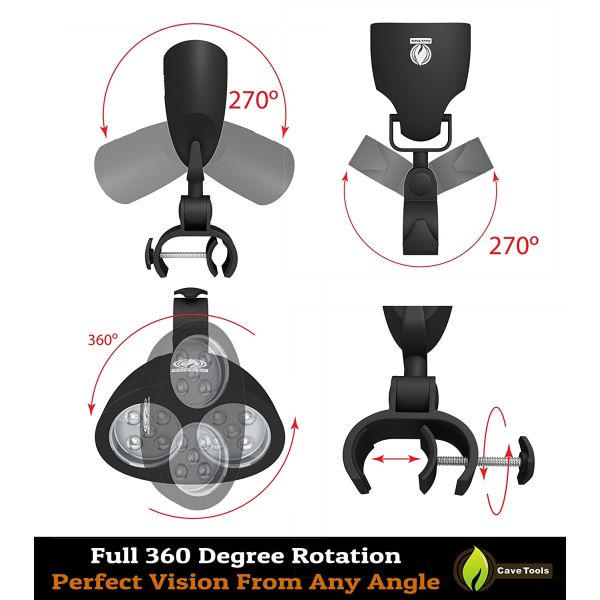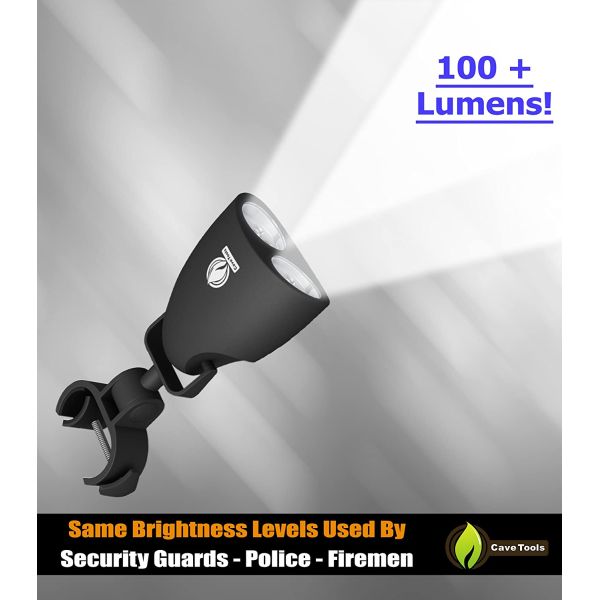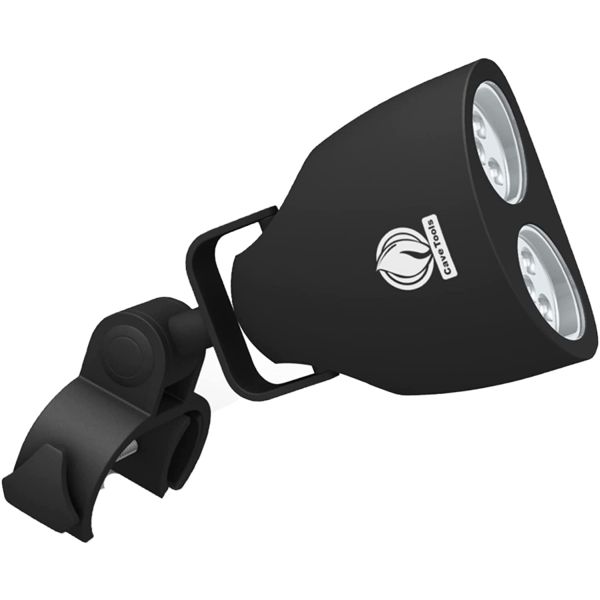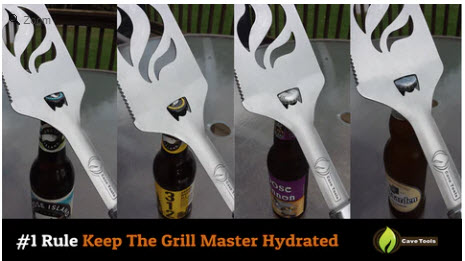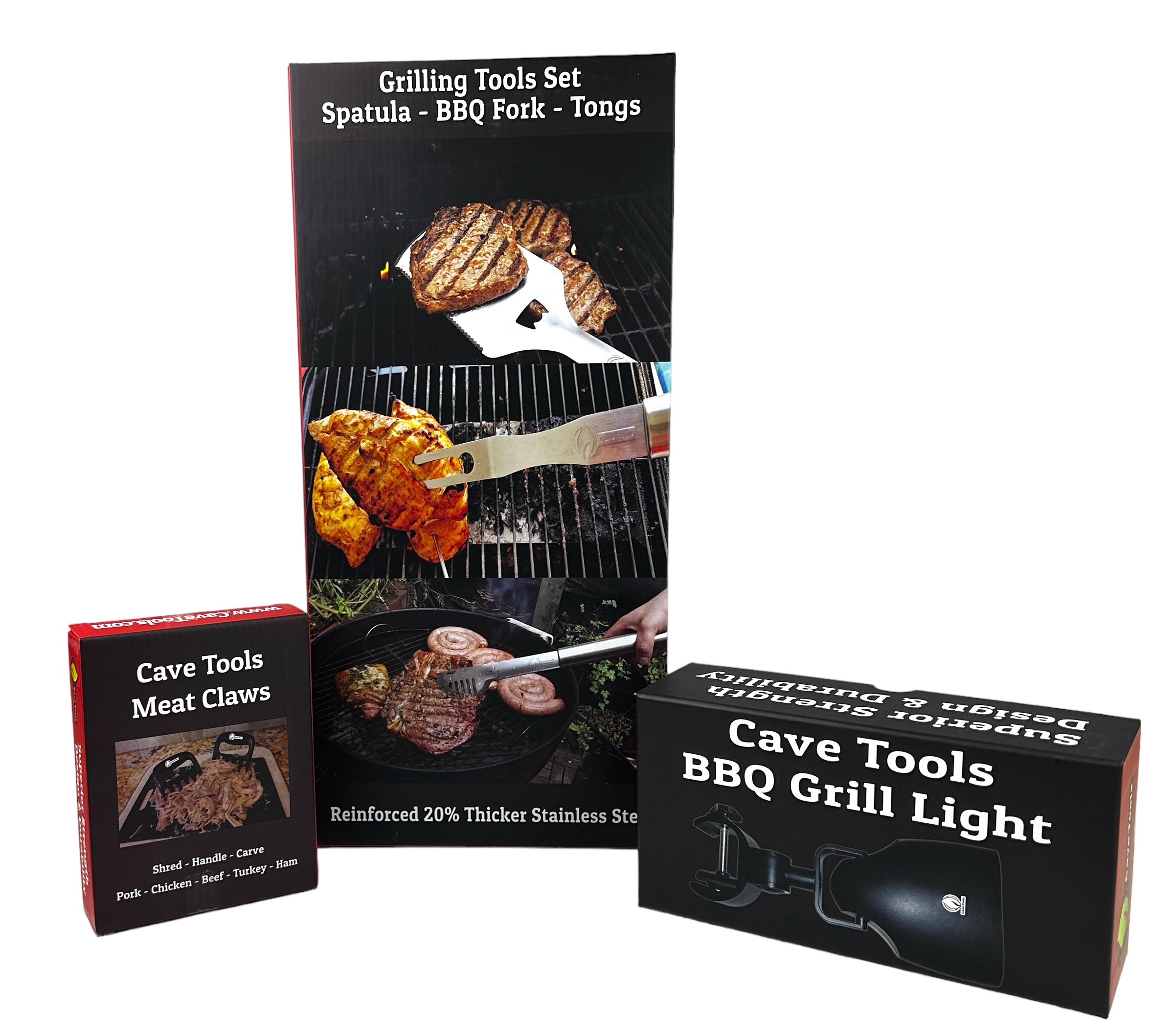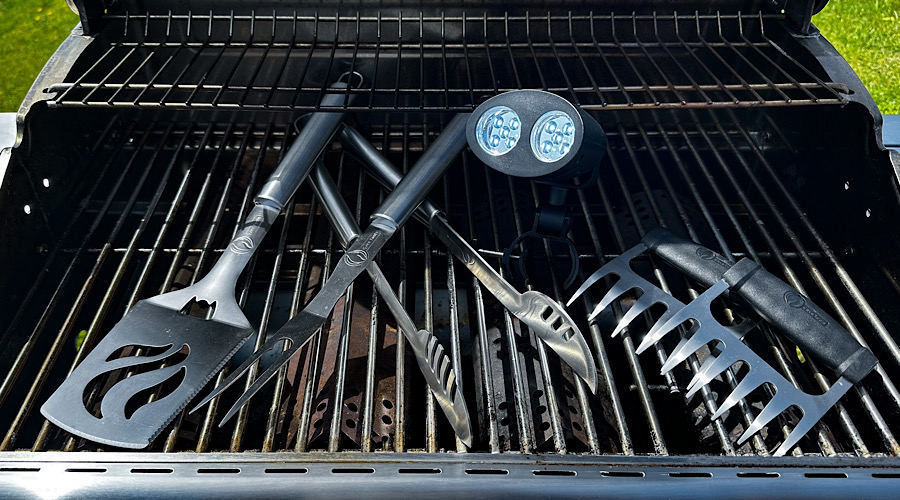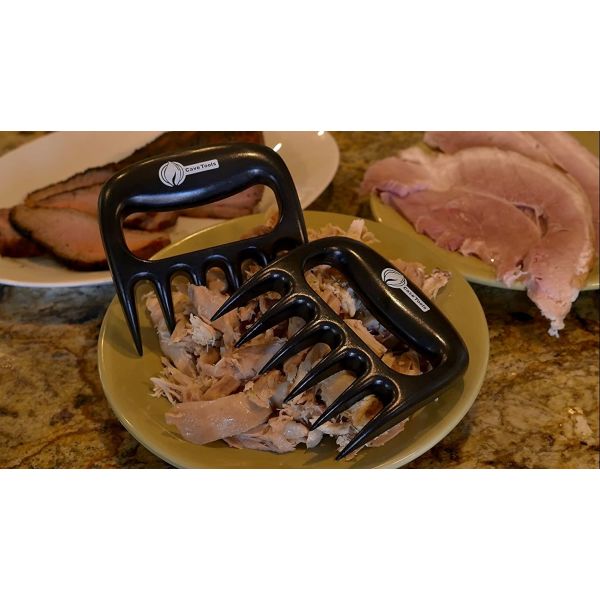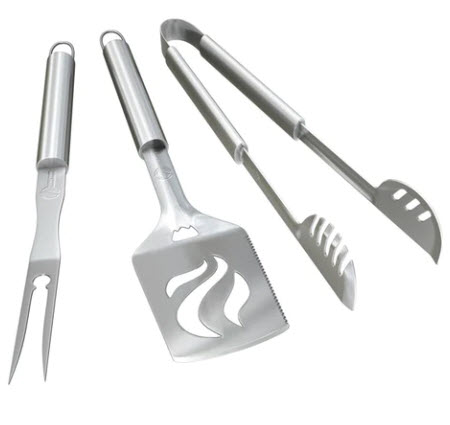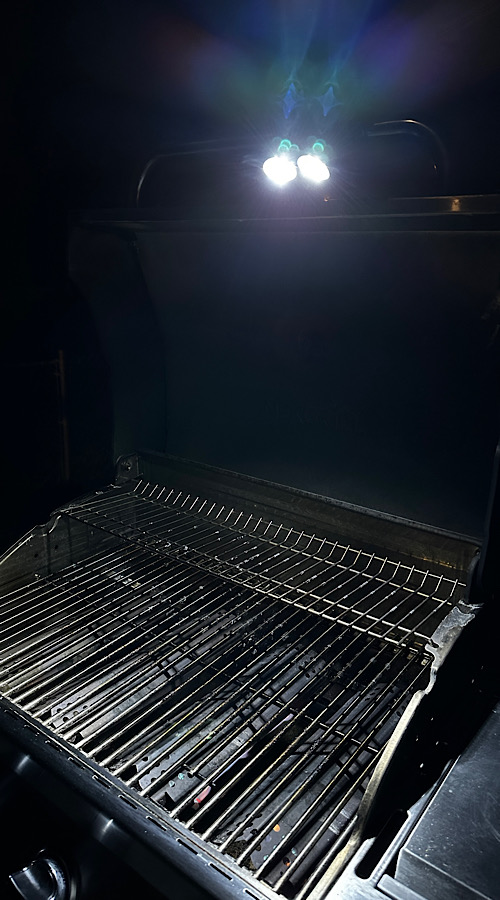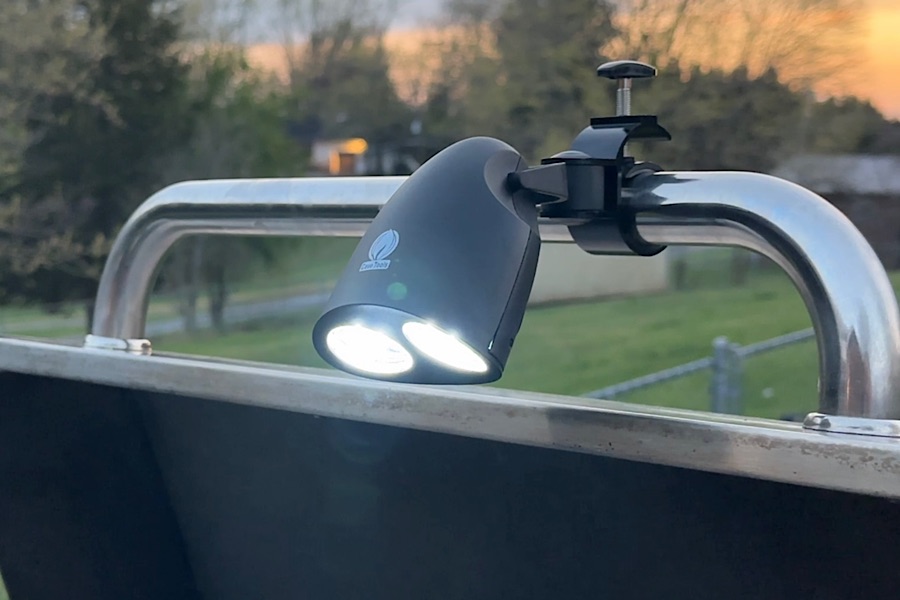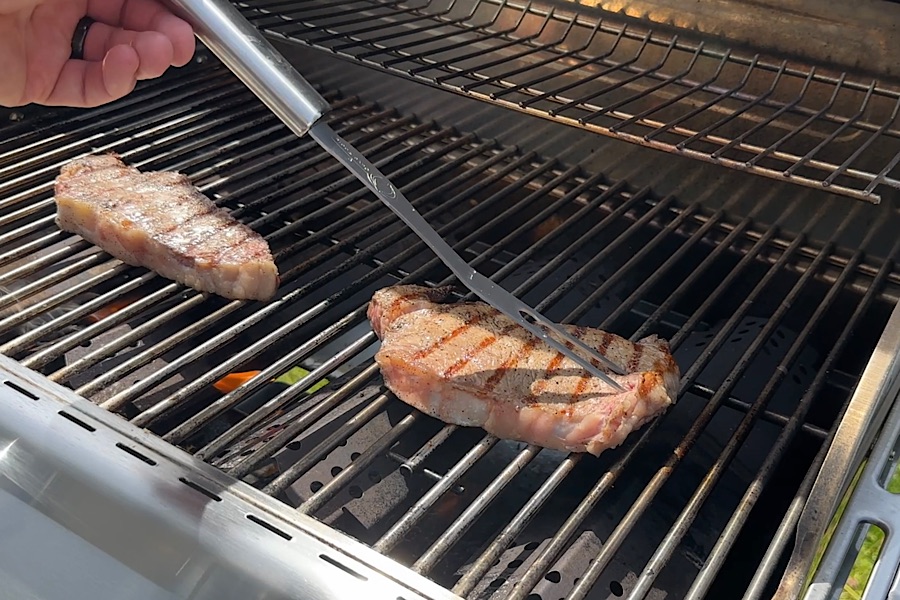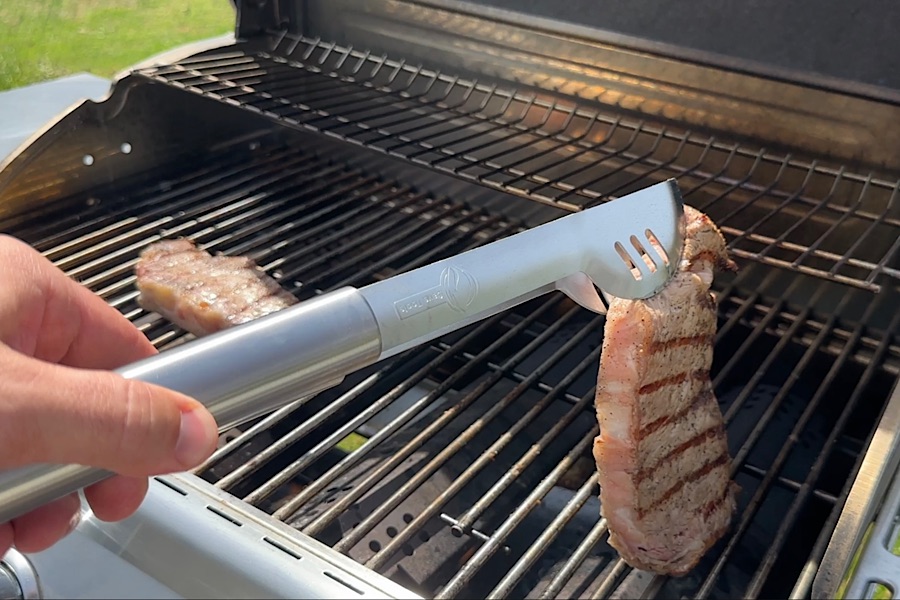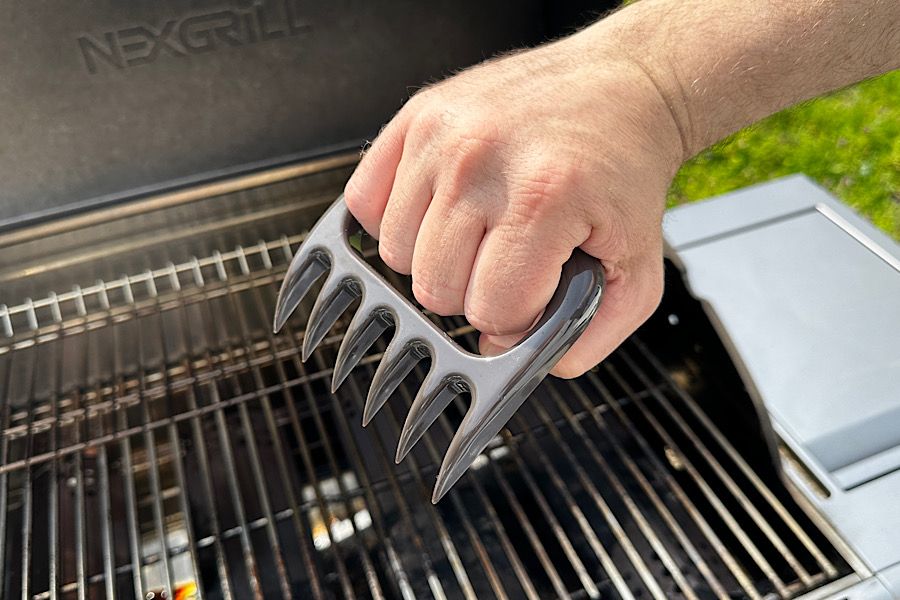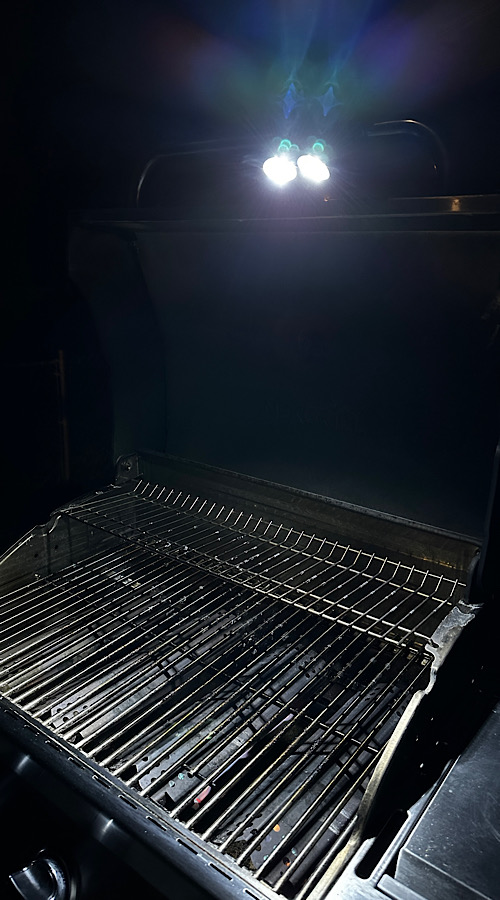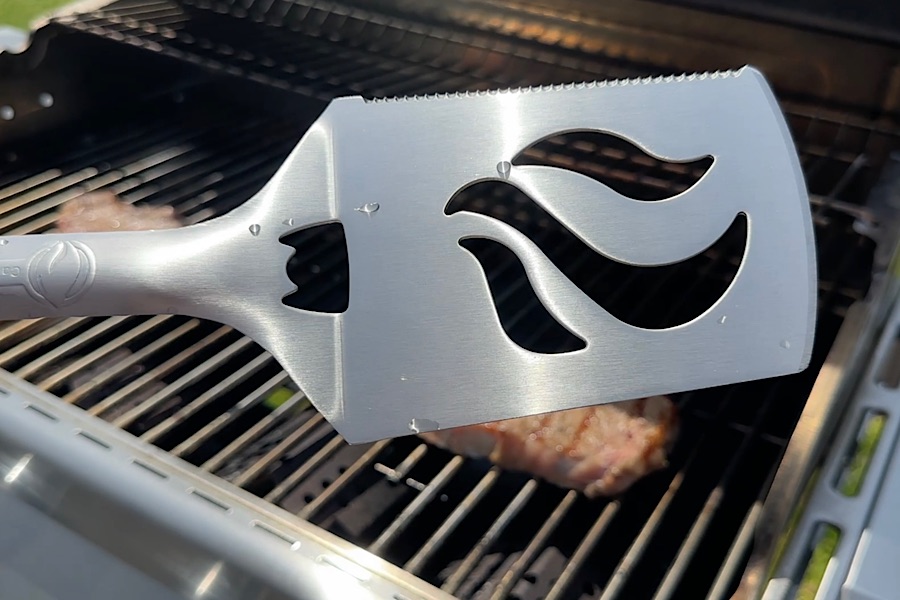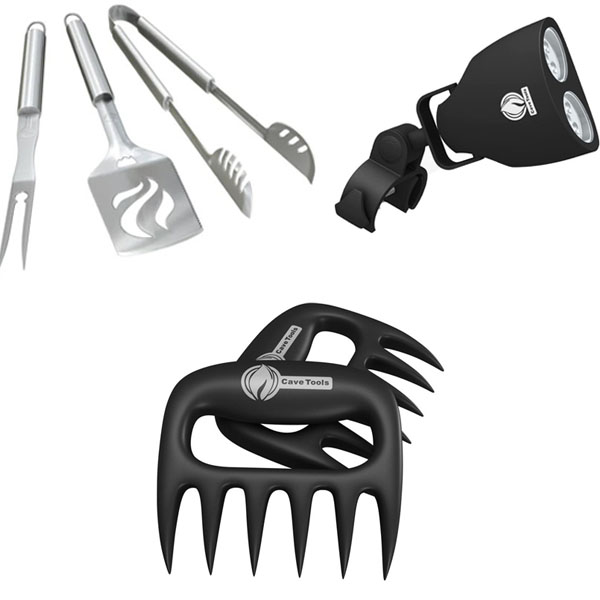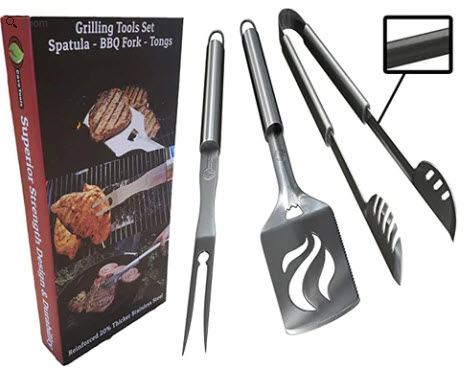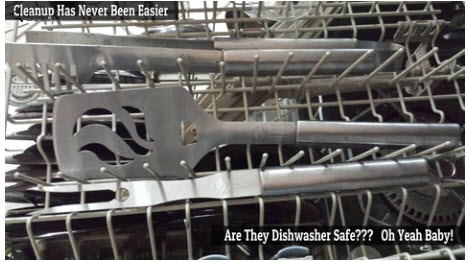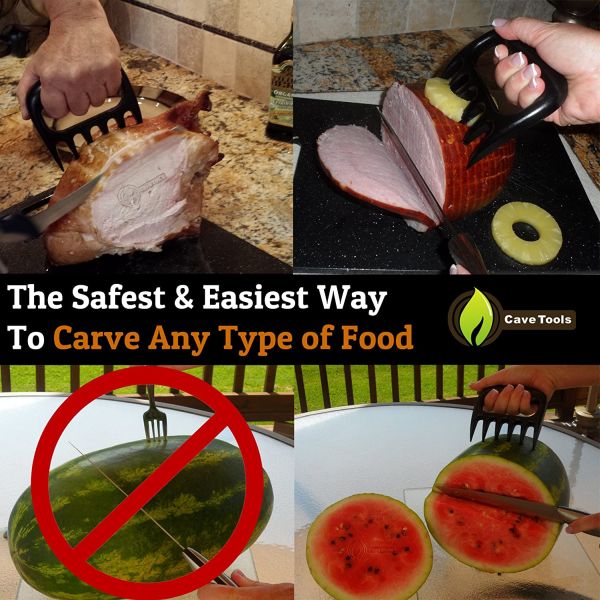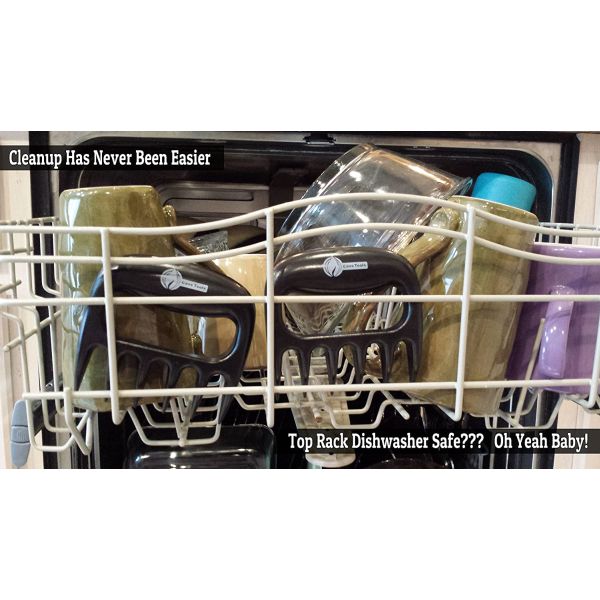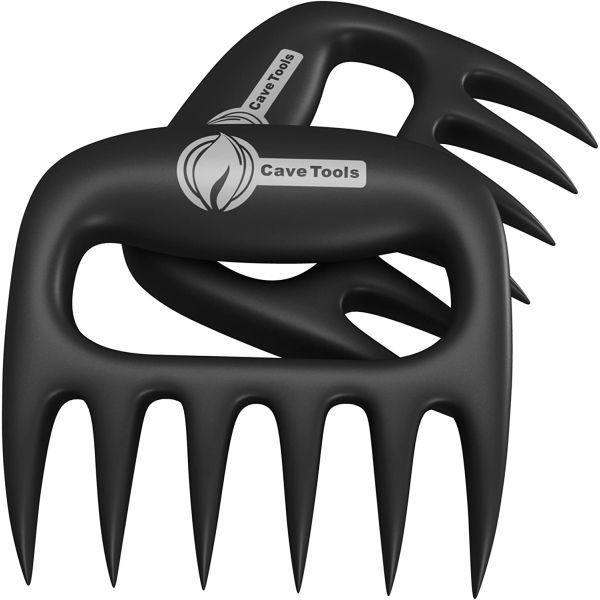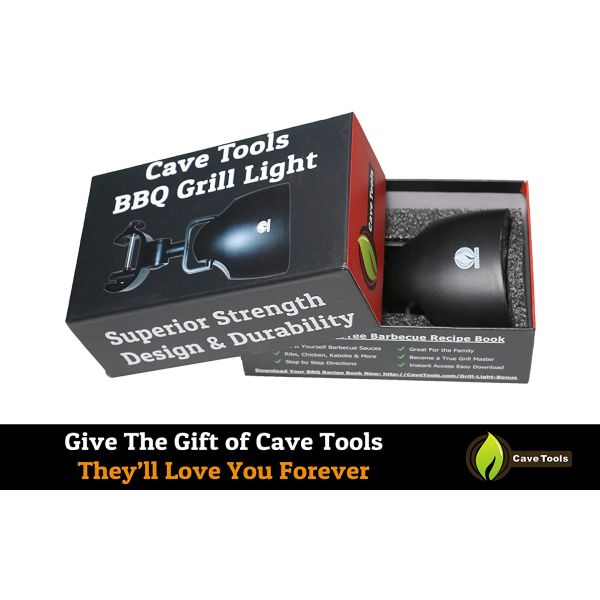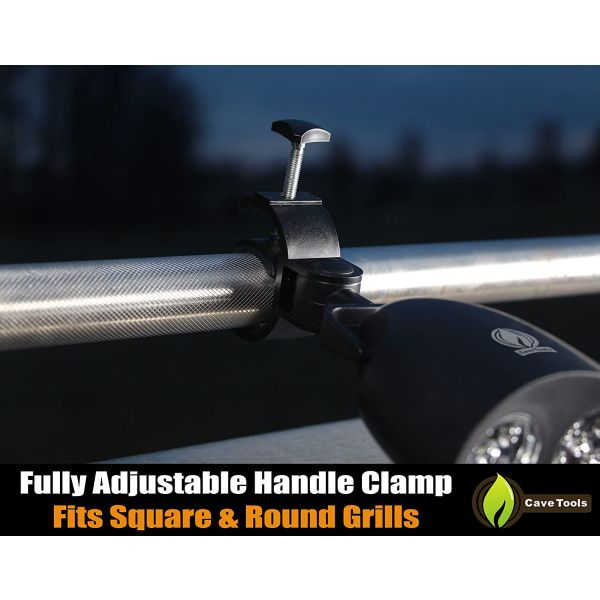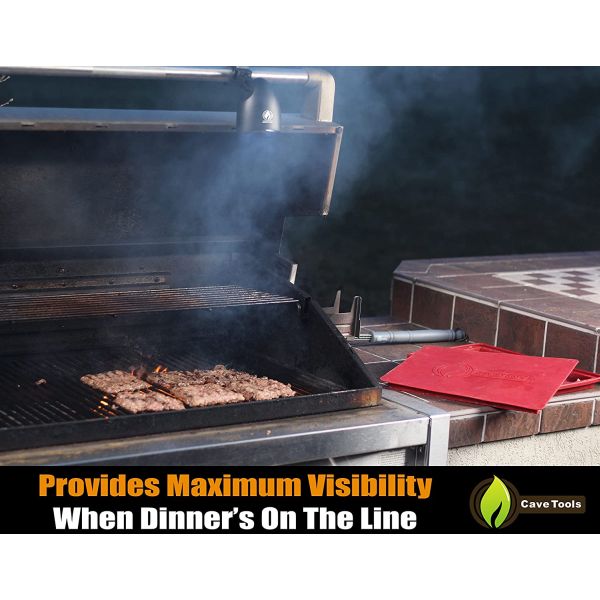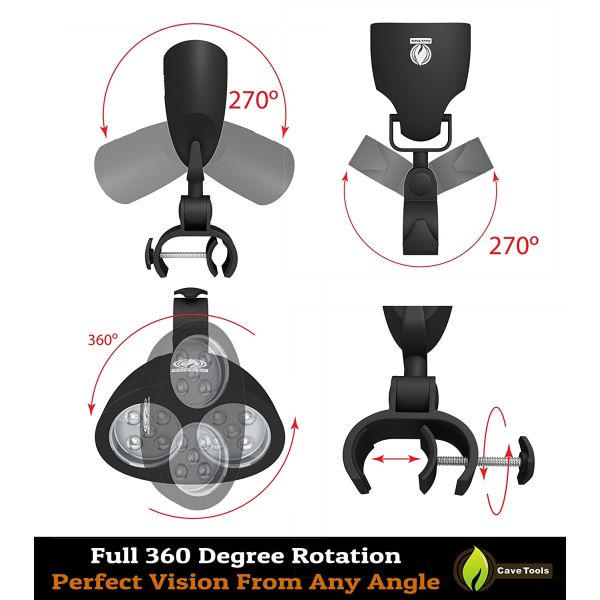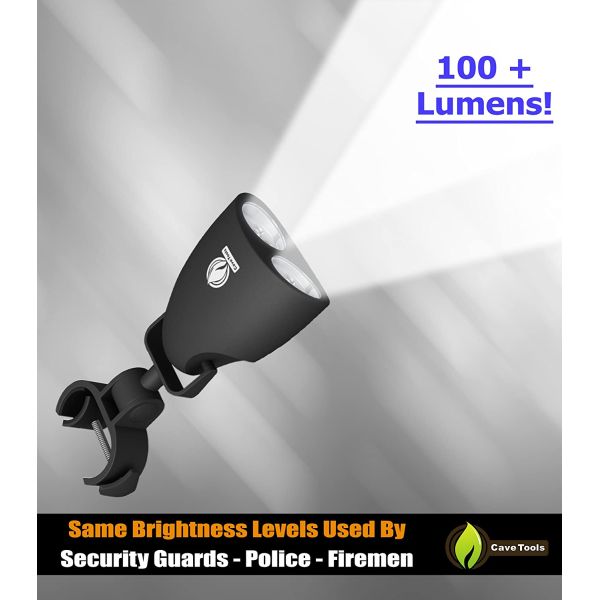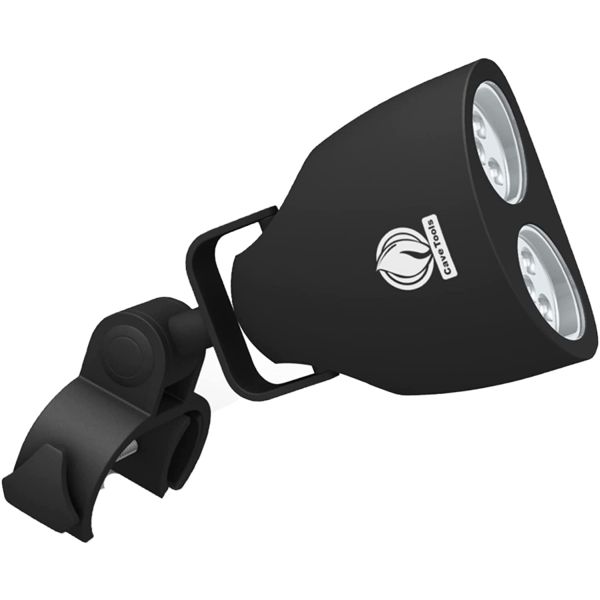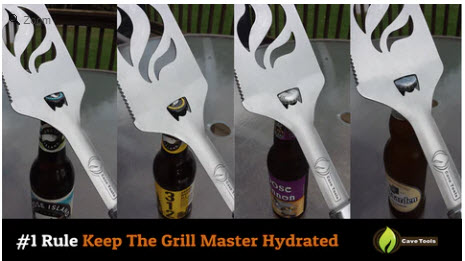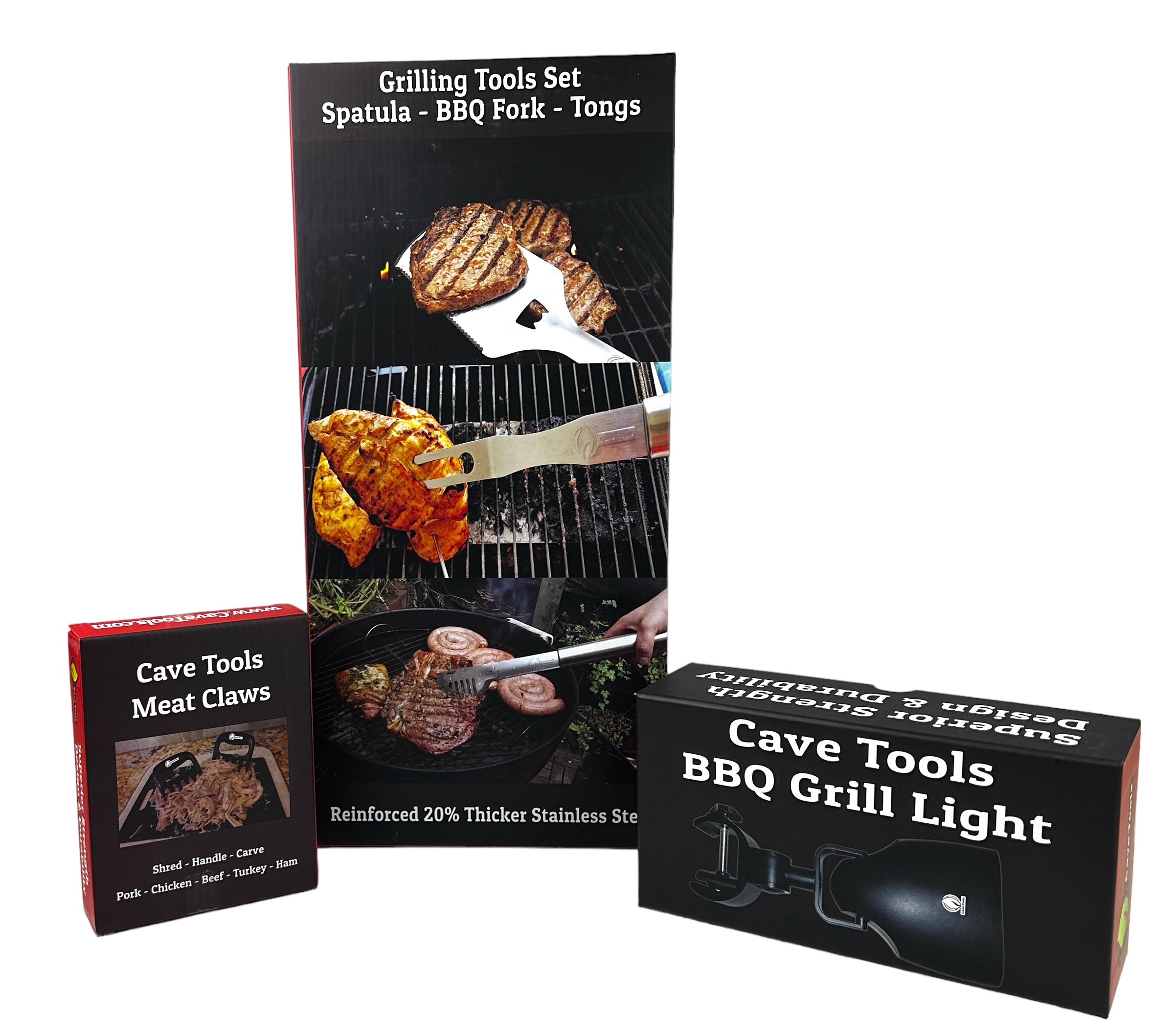 Product Description
3 Piece Stainless Steel BBQ Tool Set
From burgers to briskets, never drop another piece of meat
Heavy Duty BBQ Grill Tools Set: 20% thicker stainless steel than standard barbecue sets offers extreme durability and no fear of bend or breakage when picking up large pieces of meat from the smoker.
Multi-Use Spatula: Serrated edge for cutting, contoured tip for easily flipping burgers, oversized face for large steaks, and a bottle opener for the pitmaster to have a cold one when needed
Grill Tongs with Unmatched Grip: 6 teeth for turning or picking up hotdogs and sausages without slipping, and a metal latch to lock the mouth for easy storage
Elegant Designed Fork: Sharp tines will make skewering large foods a breeze for easy turning and movement over the coals/flame
Dishwasher safe: Cleanup is a breeze
package dimensions: 17.75 x 8.25 x 2.5 inches

Cave Tools Barbecue Grill Light for Outdoor Grill - Fits Round & Square Bars on Any BBQ Pit

Cave Tools Barbecue Grill Light for Outdoor Grill Fits Round & Square Bars on Any BBQ Pit - 10 LED for Grilling at Night - BBQ Grill and Smoker Accessories

Grill Lights for Outdoor Grill Station: Brightness settings provide 100 + Lumens which is the same light used in tactical applications for security guards, police and fireman

Durable BBQ Light: Aluminum handle mount clamp is fits on rectangular and circular bars on any standard grill or smoker. Can use for inside grill if needed

Water and Heat Resistant: Built to withstand hot temperatures on the grill cover and nighttime grilling in the rain

25 Recipes to Light Up Your Grilling Experience: Now that you have your grill lamps, you need a recipe, download ours with all Cave Tools products
Package Dimensions 8.82 x 4.61 x 2.91 inches

Cave Tools Meat Claws for Shredding Pulled Pork, Chicken, Turkey, and Beef

Not Just Pulled Pork Shredder Claws: These bear claw-shaped utensils can be used on brisket, chicken leg, chicken breasts and more, without needing a fork, knife or meat mallet

Dominant, Non-Slip Grip: Shredders are bear paw-shaped so you can pick up and carry hot foods from the grill pit or pressure cooker to kitchen table without dropping or burning yourself

Safely Carve Large Foods: Use one claw to hold meat in place and the other to pull and slice, no need for gloves; only butchers should have a hard time cutting meat

Shred The Best BBQ: Get the most out of your outdoor and backyard grilling experience with fresh ideas from our Cave Tools recipe book! Downloadable with all products

Great Gift: Need gifts for dads who want nothing? Something different than another BBQ Knife Set or rib rack? These shredder claws are the perfect gift for the pitmaster who wants good cooking at their barbeque
Product Dimensions 6.2 x 4.8 x 1.5 inches
Want access to SECRET DEALS?
Txt SECRET to 88108 Number of messages depends on activity. Txt and data rates may apply.
Txt STOP to cancel and HELP for help. Support at [email protected].
See terms and privacy for further information.