INSANE DEAL - 8 Pack Of Name Brand Sunglasses - You choose Men's or Women's - Just a $1.87 per pair! THESE ARE THE EXACT GLASSES your pay $20-$30 EACH in stores like Target, TJ Maxx etc - SHIPS FREE!
Yes, we realize our prices seem too good to be true, but they are! We've been at this for over 10 years and our prices just keep getting better!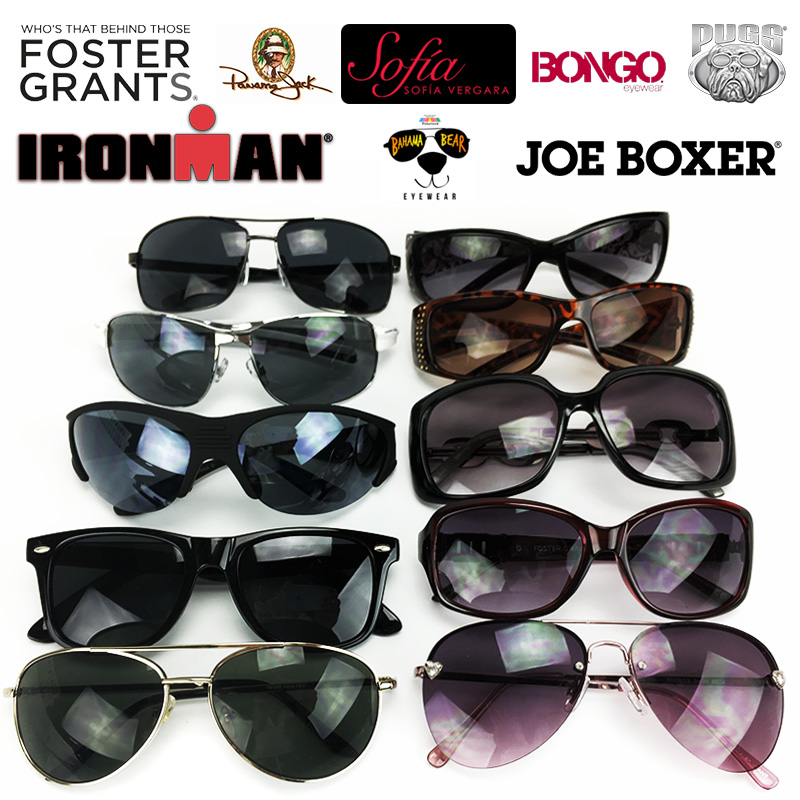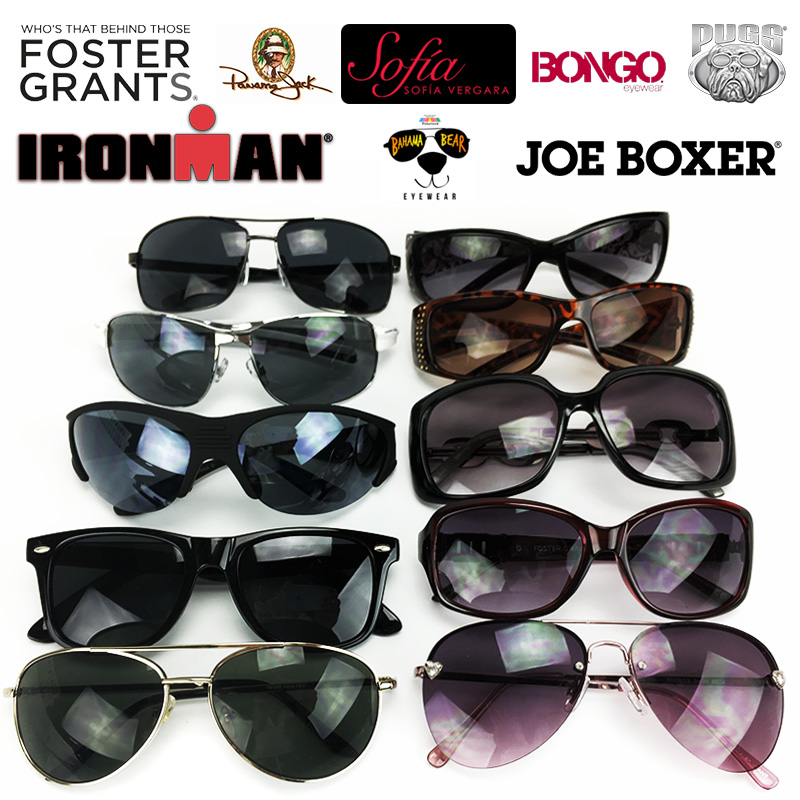 Product Description
The adult pack pack will include a mix of sunglasses from Foster Grant, Ironman Cosmogirl, Revlon, ESPN, X Games, Eagle Eyes, Pugs, Panama Jack, and more.
Sunshine or not, your eyes still need protection all year round. Our sunglasses are randomly mixed with brands you would find in convenience stores, super discount stores and more. We have carefully packed each order by hand, and will make sure to randomize as many styles as possible.
Don't forget to protect the eyes of your little ones too. Best part? The kid's glasses are even cheaper. This way you don't have to fret when they flush a couple pair down the toilet.
Deals you might have missed...
TEXT SECRET TO 88108
FOR A FREE GRAB BAG!