SEE THE VIDEO - Rechargeable Spin Mop - Rechargeable, Cordless, Powered Floor Cleaner Scrubber Polisher Mop - You can even use this on windows! - SEE THE VIDEO! - $50 on QVC, just $16.49 from us! - Limit 3 per customer BONUS: GRAB YOUR PHONE AND TXT THE WORD SECRET TO 88108 FOR ACCESS TO OUR SECRET DEALS!
Yes, we realize our prices seem too good to be true, but they are! We've been at this for over 10 years and our prices just keep getting better!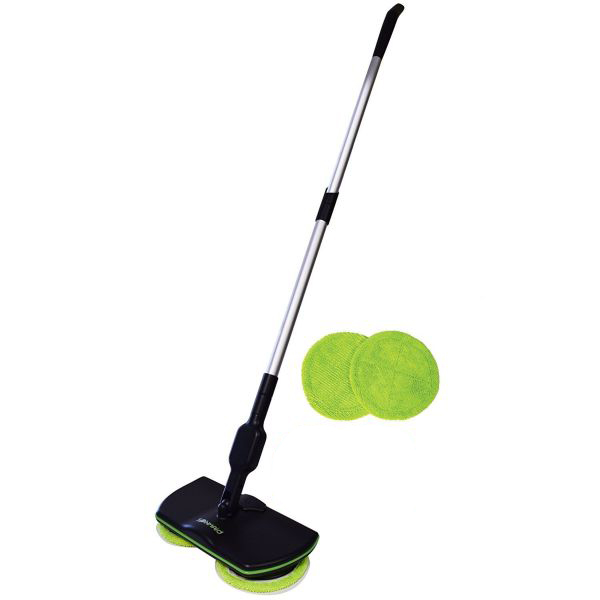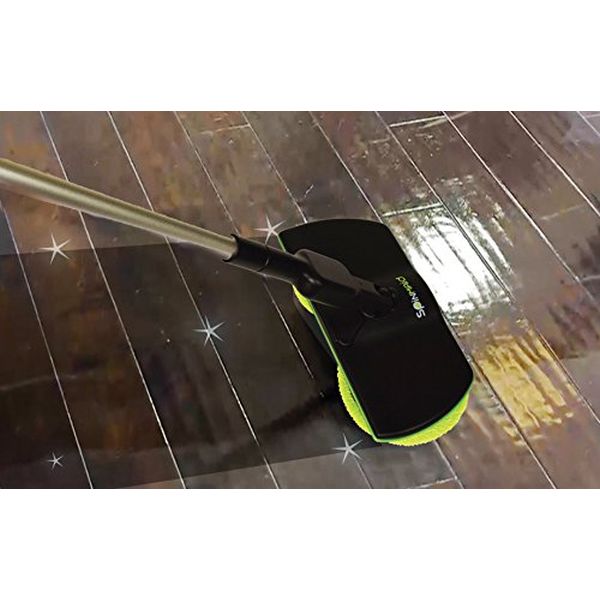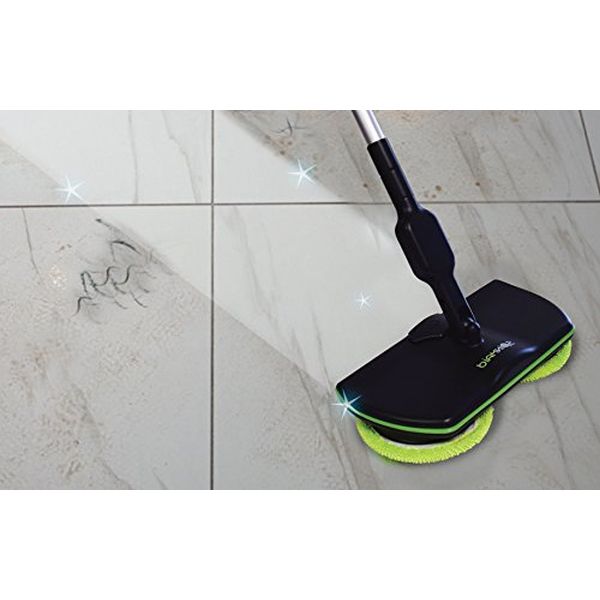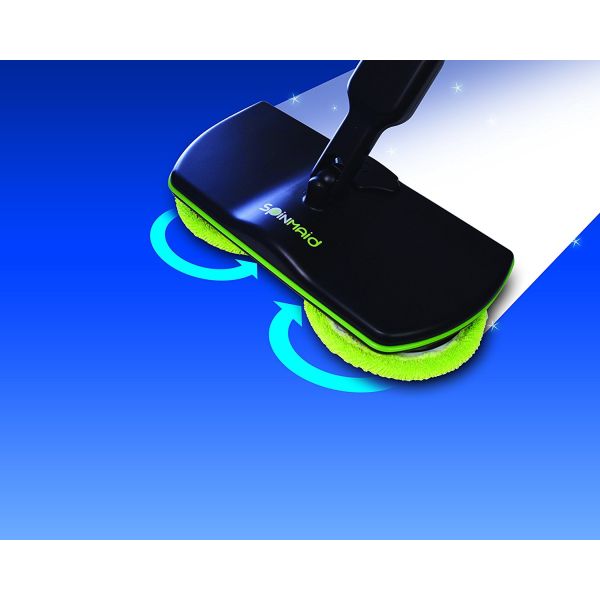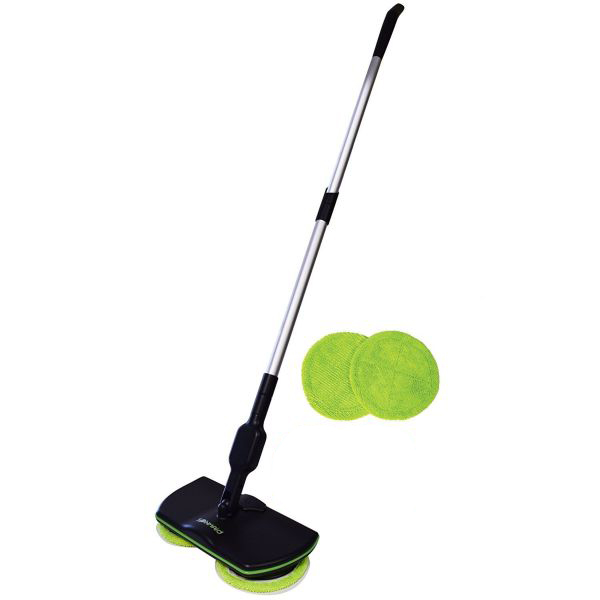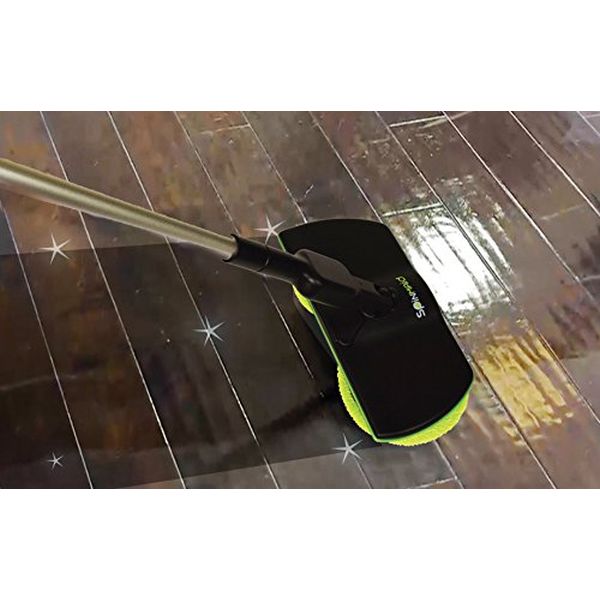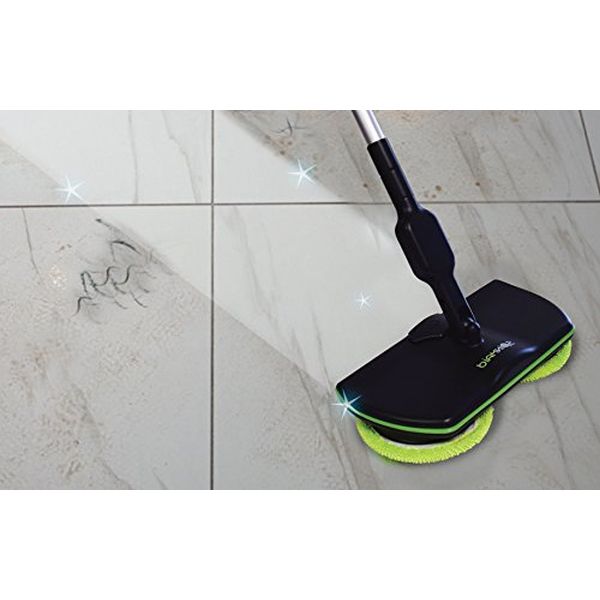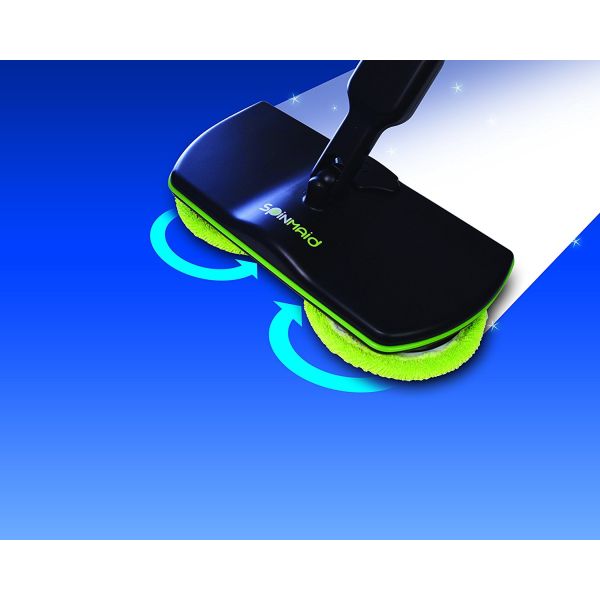 Product Description
Clean & Polish Like the Pros! Those that see Spin Mop for the first time all say the same thing, "Where has this been and why hasn't this product been made earlier?" Professional units utilize the same technology and have for years. Spin Mop brings the similar function at an affordable price to you and makes cleaning and polishing a whole lot easier. If you don't already own a Spin Mop, you truly don't know what your missing. From the minute you turn it on the results will be obvious. The time savings is tremendous. So many "mops", "motorized spray mops" or even stick micro fiber floor cleaners miss the mark. With Spin Mop you will not need to fuss with batteries, proprietary liquid refills, or disposable paper refills. Keep a bottle of your favorite cleaner handy and simply spray the area where you would like Spin Mop to clean. Whether you are deep cleaning or just doing a basic maintenance to remove dust and footprints the choice of cleaning pads is yours.
Product Features
Cordless & Rechargeable: Clean the whole house on one charge
Reusable Cleaning Pads: Change quickly & easily
Professional Technology: Made simple and affordable
Clean & Polish All Hard Surfaces: Use on wood, tile, marble, stone & more
Includes: SpinMaid, 2 Scrubber Pads, 2 Microfiber Pads, Built-in Li-ion Battery & AC Charging Adapter
Want access to SECRET DEALS?
Txt SECRET to 88108 Number of messages depends on activity. Txt and data rates may apply.
Txt STOP to cancel and HELP for help. Support at support@thatdailydeal.com.
See terms and privacy for further information.